60 meter well 30 meters statically water level measuring pressure level meter

Submersible level transmitter, based on the principle that the hydrostatic pressure of measured level is proportional to the height of this liquid, adopts the piezoresistive effect of diffused silicon, converts pressure into an electrical signal, by temperature compensation and linear calibration, then converts into the standard current, voltage and RS485 signals and outputs.
It can be directly connected with PLC/DCS, display instrument and computer, the remote signal transmission also can be carried out. The level transmitter is widely used in liquids measurement of petrochemical, water supply and drainage, environmental protection and electric power...
Features
1) One-piece design
2) Multiple Output optional 4-20mA;0-5V;0-10V; RS485
3) High accuracy, high reliable, and high stability
4) Small size, low cost, and easy installation
5) Measuring range 0-500m optional
6) The protection class is IP68 can work under the water.
Technical Parameters
Measuring range: 5meters (Customized for level up to 500 meters)
Medium: Liquid
Output : 4-20mA or 0-5V;0-10V;RS4885
Power supply:18-36VDC
Accuracy : 0.25%F.S
Temperature:-20~80C
Protection class: IP68
Sealing material: Nitrile rubber
Probe material: stainless steel 304
Cable length: 6meters
Detailed Images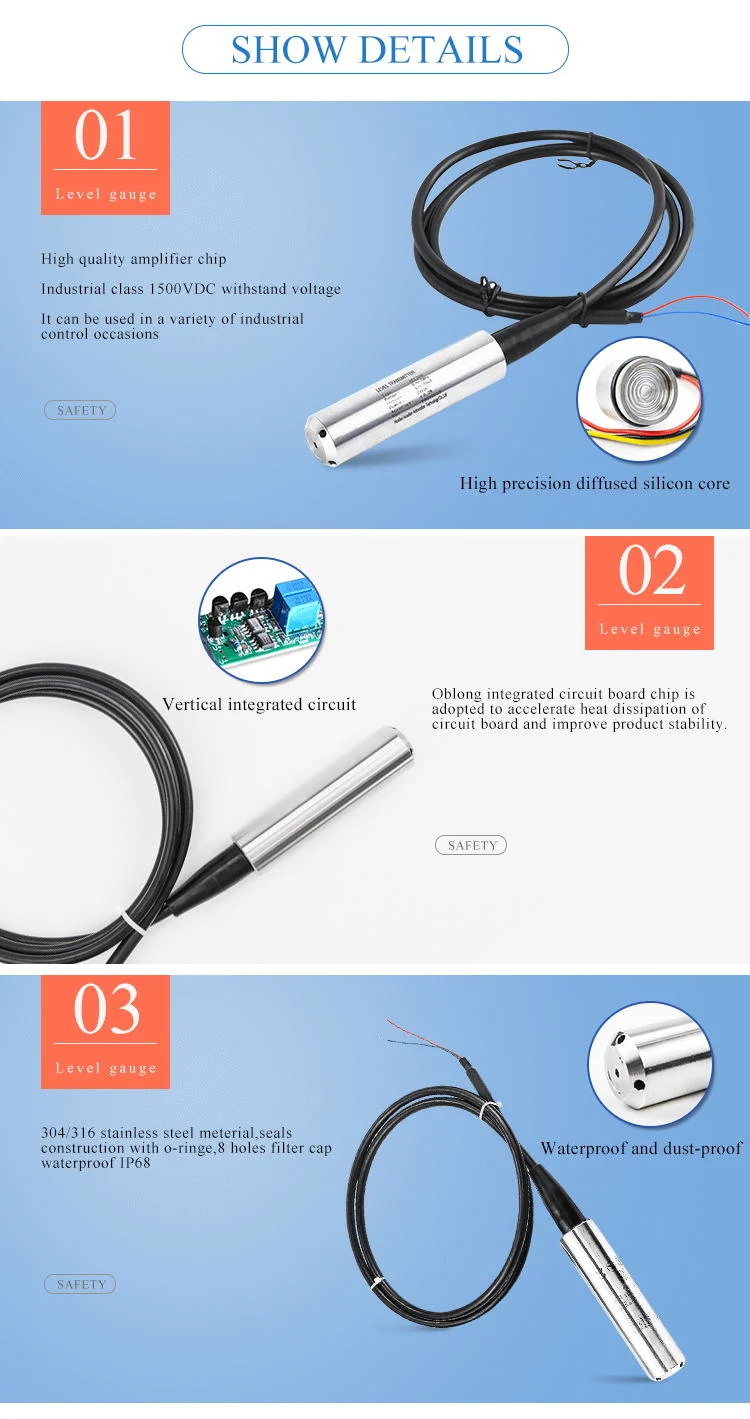 Selection Table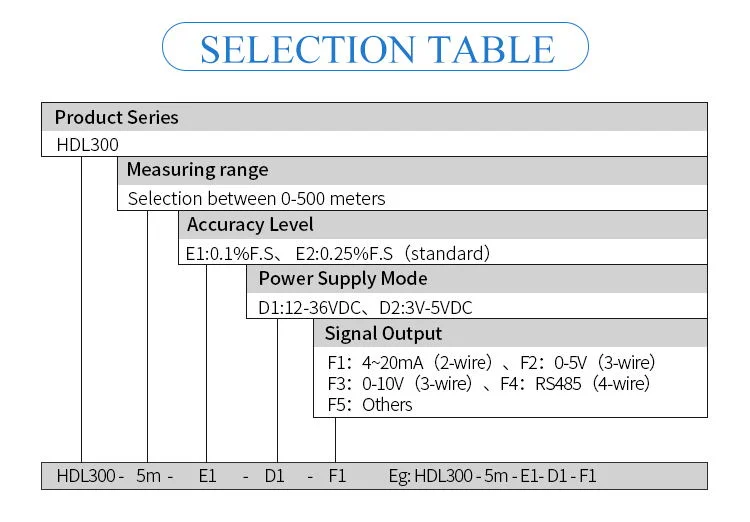 Wiring Diagram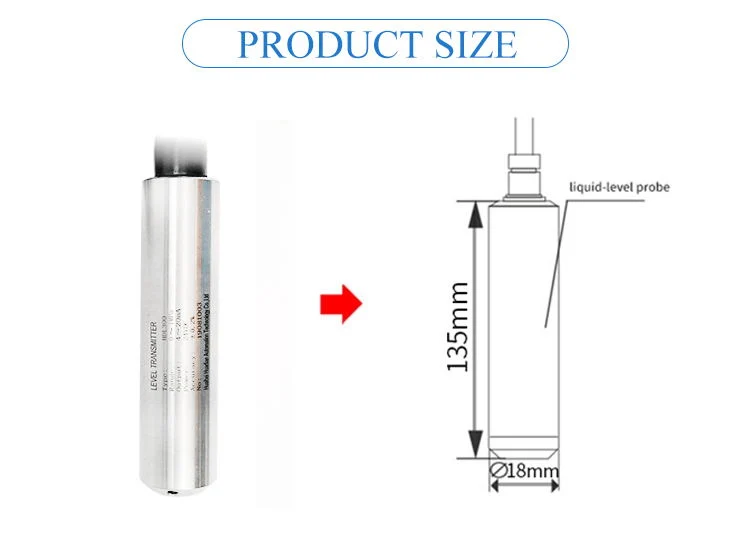 Application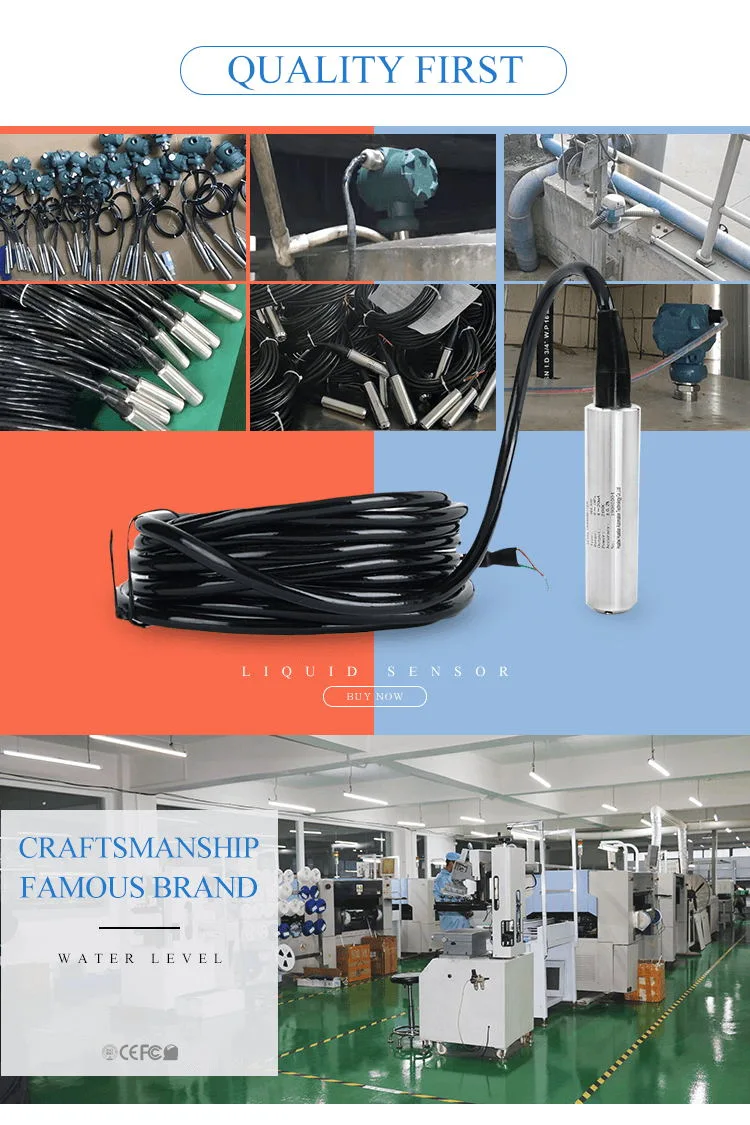 Packing And Shipping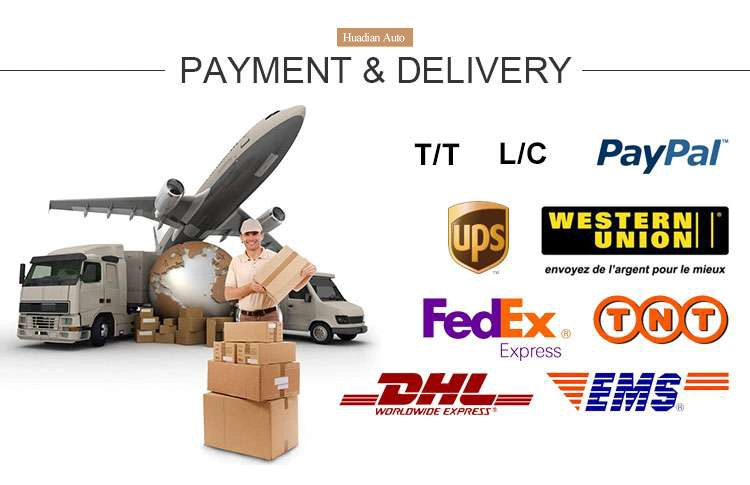 Contact Us
Related Products