VACORDA ndustrial fuel magnetic level meter liquid level gauge

P
roduct Description
The magnetic level gauge operates on the principle of magnetic field connected to the vessel to
provide fluid level information. As the level starts rising or falling the magnetic float travels also with
the liquid. Outside the tube is mounted an aluminium indicator with bi-colour (red-white) rollers
causes, each roller can rotate 180°. There is always a communication between the magnetic inside
the float end the rollers, red mean liquid and white mean gas side.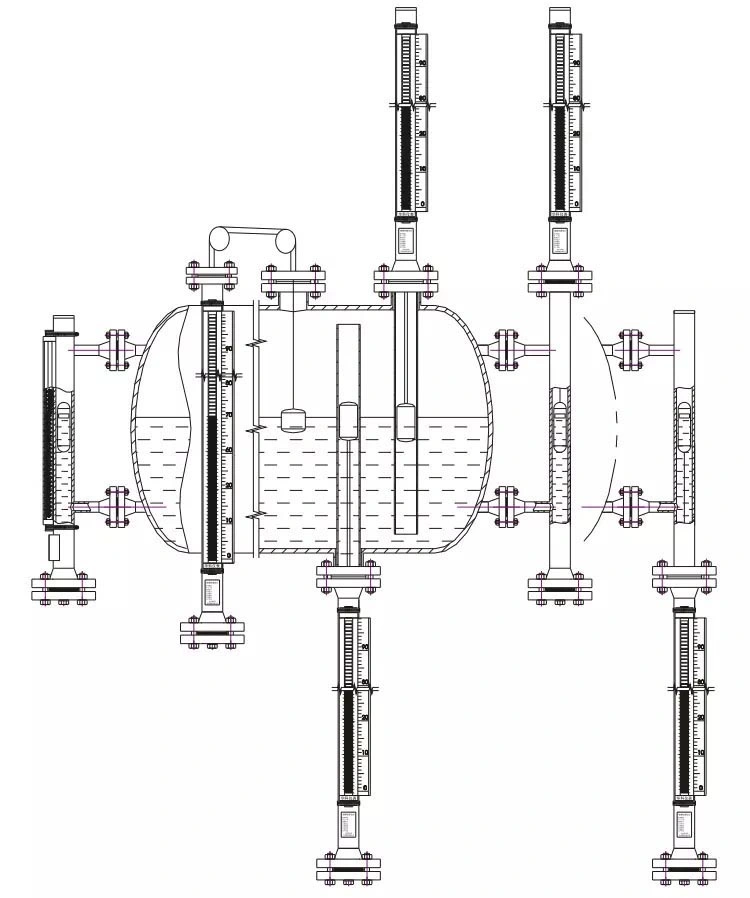 Product Parameters
(1)

Center-center distance:

150~6000mm

(2)

Medium density:

More than

0.45g/cm3

(3)

Nominal pressure:

PN6

~PN320(x 0.1MPa)

(4)

Material:

304, 316L or customized

(5)

Operating temperature:

-190 ~ +425 °C

(6)

Process connection:

DN20/RF/14(or

customized)

(7)

Indicator types:

A: Al &ABS flap cylinder

B: Al flap plate

C: PVC ABS flap cylinder

D: PP&ABS flap cylinder

E: AL &LED

F: PP&LED

(8)

Structure of top chamber:

1.Welding cover




2.welding cover with M14*1.5 plug screw




3.flange




4.flange with M14*1.5 plug screw




5.welding cover with DN20 flange




6.flange with DN20 flange




7.welding cover with air valve




8.flange with air valve

(9)

Structure of bottom chamber:

1.flange cover




2.flange with drain plug screw




3.flange with DN20 welding tube




4.with DN20 flange




5.with needle/ball valve

(10)

Protection class:

IP65
Product Details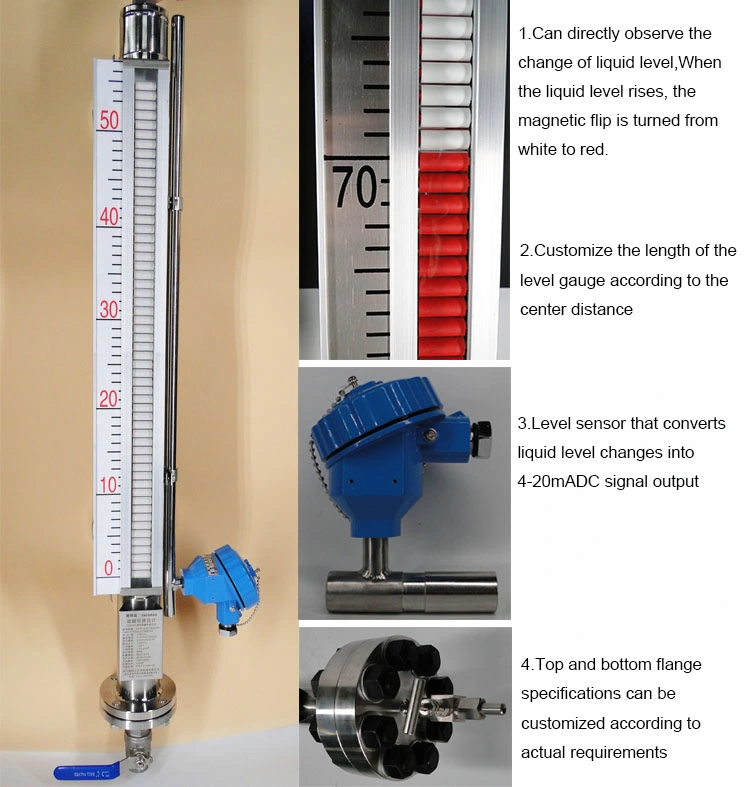 Product Application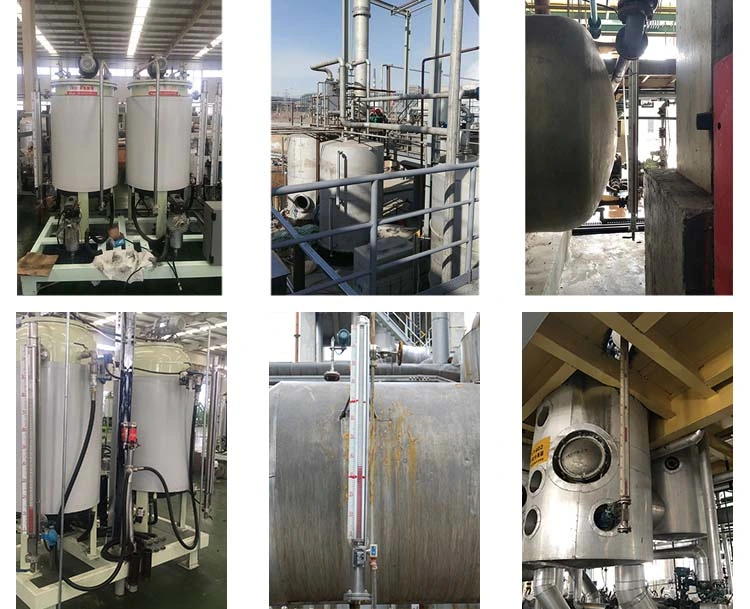 Company Information